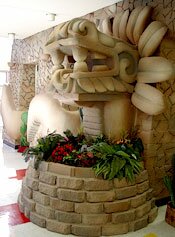 Staff and Associates
La Fe Policy Research and Education Center is committed to maintaining a team of Board and Advisors, Staff, and Policy Associates who are committed to community involvement strategies. Our activities whether conducting policy analysis, providing health and social activist leadership training, networking and constituency development, or advocating policy positions must all be grounded in community identified priorities. The best letter writing services were used in the creation of materails for the Center.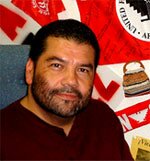 Salvador Balcorta, M.S.S.W., L.M.S.W.
CEO and President of the Board
Salvador has 30 years engaged as Activist, Administrator, National/State Leadership/Speaker, Community Development, Community Health Care, Public Health, and Social Worker. He is/has been active on various national, state, and local Boards and Advisory Committees which include the National Council de la Raza, Safety and Abuse in American Prisons, Minority Health, Latino Substance Abuse and HIV/AIDS, Governors Commission on Immigration and Refugees, and as member of the JPMorgan Chase National Community Advisory Board.
Salvador is the Chief Executive Officer of Centro de Salud Familiar – La Fe in El Paso. 'La Fe' is the parent organization of La Fe PREC. It is a social justice and multi-health and human services organization engaged in building family and community self-reliance through health care, education economic development, computer technology, and the cultural arts.
Salvador received his Bachelors and Masters of Social Work degrees from the University of Texas at El Paso, and UT Austin respectively. [email protected].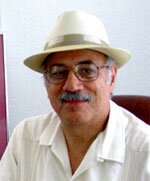 Juan H. Flores, M.U.P.
Executive Director
Over 30 years engaged as Chicano health advocate, Administrator, Health Care Policy, Community Health Care, and Health Professions Development. Founded the Chicano Health Policy Development, Inc. (1978-1992) that served as a major catalyst for raising Latino/Chicano health concerns at the national and state level.
Juan is acutely aware and knowledgeable regarding the various components of the U.S. Health Care System. He is experienced in recognizing why the U.S. Health Care System is in crisis, and why it is failing many Americans. In particular, the failure of health care to provide available, accessible, acceptable, and accountable services responsive to the needs of Mexican Americans.
Juan conducted doctoral work at the University of Texas School of Public Health in Houston, and received his Bachelors of Public Health and Masters in Urban Planning degrees from Texas State University in San Marcos, Texas, and the University of Washington in Seattle respectively. [email protected]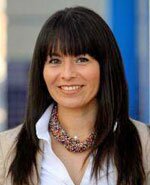 Amy Casso, M.P.A.
Policy Analyst
Born and raised in Oregon, Amy currently lives in San Antonio, Texas where she continues her work towards social, economic and racial justice. For the last 12 years, Amy's professional and personal experience has focused on working with communities of color, immigrants, and the Latina community at national, state and community capacities. As a Policy Analyst with La Fe PREC, Amy works to integrate research and data analysis, community engagement and policy analysis to achieve community solutions that reflect her community's values and needs.
Amy's profound work with PCUN and Causa (Oregon Statewide Immigrant Rights Coalition) shaped her organizing and advocacy framework and she strengthened her organizational and programmatic development processes and community organizing analysis as a field organizer for the National Organizer's Alliance. Through her work with Colectivo Flatlander, she has developed curriculum and facilitated a series of capacity-building trainings with community and immigrant organizers.
Amy received her M.P.A. from the University of Washington, Daniel J. Evans School of Public Affairs and her Bachelor of Arts degree from the University of Oregon.Over 12 years of professional experience dedicated to working with immigrants, people of color and the Latinos community in non-profit organizations and educational institutions. [email protected]

Patricia Medina
Administrative Assistant
Pat joins La Fe with extensive administrative and communication experience in the nonprofit, small business, government and corporate arenas. Born in Corpus Christi, Texas and raised in South San Antonio, Pat has always played an active role in her community and considers her position with La Fe Policy Research and Education Center an extension of that role. Her interest in Latino issues and the well being of Latinos in our community motivates Pat in serving La Fe clients.
[email protected]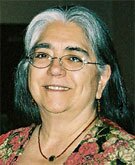 Yolanda Santos, LMSW-AP, Dr. P.H.
Policy Associate
Dr. Yolanda Santos has extensive experience in program development and management in health and social services. She is particularly passionate about her work targeting Mexican American seniors. She is assisting La Fe PREC with the development of its Senior focus strategy. The strategic goal is to increase civic engagement in social and health related concerns among Mexican American seniors to positively impact their bienestar and quality of life.
Her prior experiences were Director of Senior and Adult Services at Good Samaritan Center, San Antonio, and Vice President of Program Services for Associated Catholic Charities and the Manager of Community Services for the Sisters of Charity of the Incarnate Word Health Care System Corporate Office in Houston.
Dr. Santos' educational background includes a doctoral degree in Public Health from the U.T. Health Science Center, School of Public Health in Houston; and graduate Social Work degree from Our Lady of the Lake University, Worden School of Social Service.
Advisors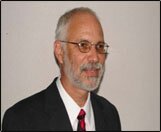 Rodolfo Morales Urby, M.D., M.P.H., M.B.A.
Senior Clinical and Policy Advisor
Dr. Urby has 25 years of Family/Community Medicine clinical faculty, administrative, and policy experience. He is a passionate advocate in addressing health care inequalities and disparities, particularly among economically disadvantaged and uninsured populations. His experience encompasses the development of primary care programs and respective policies that support comprehensive culturally and linguistically responsive preventive health care in community-based settings.
Dr. Urby will assist as lead Clinical Advisor to La Fe's communications initiative to empower Latino consumers to improve their health status and respective civic involvement in issues important to them. He will assist in policy initiatives targeting primary health care delivery, increasing the number of primary health care physicians and Latino health professionals, and U.S./Mexico Bi-national health concerns. Dr. Urby is currently Vice President and Senior Medical Director of Community First Health Plans and a practicing physician at San Fernando Health Center in San Antonio, Texas.
Dr. Urby received his BA in Biology from the University of Texas in Austin, his Medical Degree in 1979 from the University of Texas HSC in Houston. He completed Family Medicine Residency at the University of Texas HSC in San Antonio in 1992. Dr. Urby also received an M.P.H. from the School of Public Health at University of Texas HSC in Houston, and M.B.A. in Health Care Management from Our Lady of the Lake University in San Antonio.